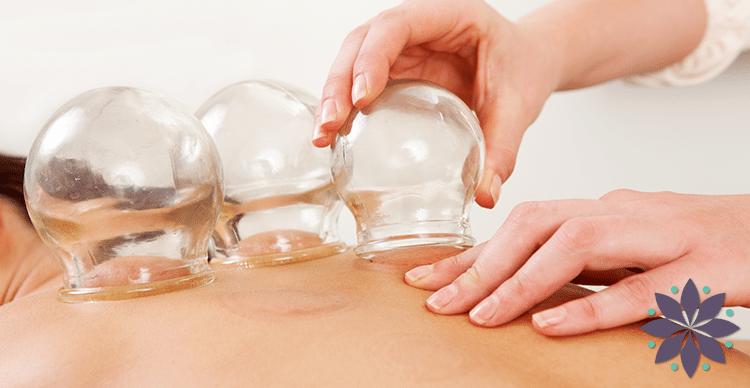 The popularity of therapeutic cupping has made a resurgence but this Asian Medicine technique is ancient in it's origin. Evidence of cupping dates back as to 1500 B.C. Your Therapist will apply special glass suction cups to the target area for a few moments. This type of deep tissue massage is used to help deal with pain, inflammation, blood flow, and general well-being.
Often used in combination with Asian Bodywork Therapy, Cupping helps loosen tough fascia, stimulate lymph, and increase blood flow. This often helps speed the recovery process.
A 1/2 hr cupping massage session can be added to your acupuncture treatment.